Blog
Jan 16, 2012
The day after Christmas, I flew to KS to ride bulls for a week. Cowboy up! Bull riding has been something that I've wanted to do for a long time, ever since I was in college, and I was finally able to break away during the Holidays and live the dream. I spent the week in Derby, KS learning not only how to ride bulls but I learned what it takes to earn a living by being a bull rider. I was a 44 year old dude that lived the life of a twenty year old for a week. I was blessed. Thank God for Crossfit, thank the Lord that I walked away injury free (sore but not broken), and there is no doubt that I rode bulls for a week with an angel on my shoulder. Molly, my guardian angel dragonfly, was keeping her eyes on me while I chased that 8 second dream….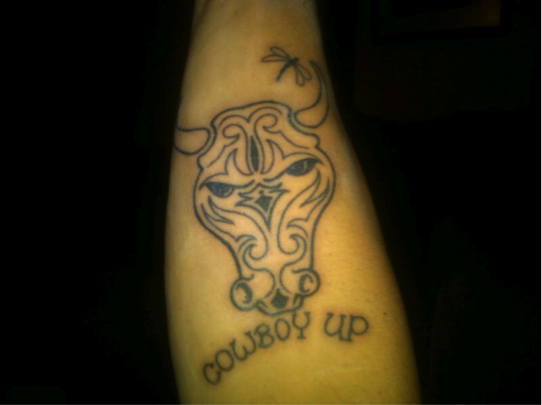 A lot of my pals wanted me to keep them up to date while I was in KS but Facebook can only do so much. If you want to read about my week of bull riding, please hit up www.buckrowlee.blogspot.com as I penciled three entries in between bouts with ice packs and late my night yoga sessions. "You're only as young as your spine is flexible"…….
When Molly was little, she and I would play "bull riding." Kieran and I still play this game to this very day but with Molly it was special because she was the first child that hopped on my back for that 8 second thrill. If you take a bit of time and read the my bull riding blog, you will understand that my overall experience was spiritual in the sense that "riding bulls will certainly make you right with God," and I did spend a lot of time praying for my safety. You cannot put yourself in a dangerous situation without having the intelligence to PLEAD to a high power to protect you. When Molly was battling cancer and then in the days leading up to her death, I feverishly prayed for hope. I asked the Lord to spare my baby girl. Molly had a very treatable form of cancer, she could beat it…she was a fighter, but God wanted Molly to return to Heaven. I didn't hate God for taking Molly because deep in my heart, buried underneath the tremendous amount of grief, I knew that there would be some good that would surface from Molly's death. I have witnessed that firsthand, and I'm here to tell you that Molly was spending a lot of time with me in KS keeping me safe. Molly is my guardian angel dragonfly…watching over me as I continue my quest to cover my next bull.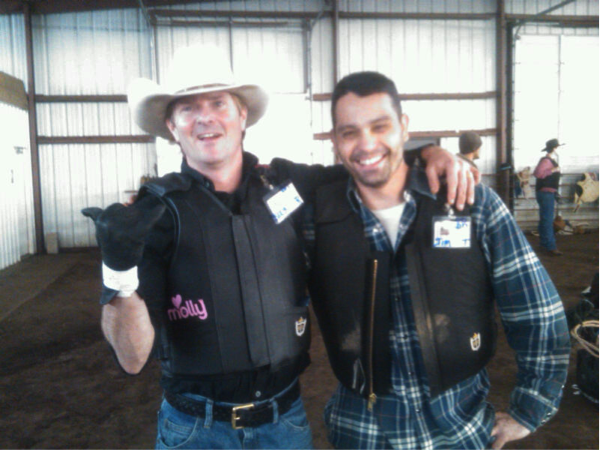 The 10 other cowboys, that I rode bulls with in KS, didn't really ask me about the "Molly sticker" that I had plastered on my protective vest and I didn't mention it until the end of the week. I was honored to have received an award, Top Student, and during my award presentation I was asked to give a speech. You know me; I'm never at a loss for words, so I felt compelled to speak a little about Molly. I was overcome with emotion, very stoked to be in one piece, and I was thrilled that I achieved my dream of riding bulls….and I was inspired to share a glimpse of Molly's story – which is to love your babies. Life is so very precious. Sometimes life lessons come our way when we're least expecting them. For me it happened at Maddox Arena in Derby, KS. And I returned a much better father and husband.
Please do me a favor and save the dates for a couple of important MOLLY FUND events that we have on the calendar. Numero uno is the Molly Rail Jam at Smuggler's Notch, VT on March 2nd and we're also throwing down the 3rd annual SURFERS vs THE WORLD CHAMPION BOSTON BRUINS ALUMNI hockey game at The Rinks in Exeter, NH on March 18th. Please mark your calendars and we'll keep you posted with more details as they come to light so stay tuned.
With love,
Buck