Blog
Feb 20, 2011
We never stop moving here, and we're going to maintain a perfect streak of collaborating with the best vendors. So here's the new stuff, just in time for this weekend's party:
Molly Send-off Hand Silkscreened Posters
We don't ask too many favors, but we knew the great people at JDK would come through for something like this. They're an overly-talented design firm in Burlington, VT and they have their own screenprinting setup in their basement gallery called Iskra. Michael Jager got the ball rolling, and Leo Listi and Matt Mayer got down to business to print us a batch of event posters to help the fund raise some money. There's a lot of time, effort, and materials in doing something like this, and JDK / Iskra donated all of that and we couldn't be more grateful to them. They're 15" x 21" and they're gonna look pretty darned good framed up on your wall. This is a very limited, very special batch. Once I have a final count tomorrow night they will be put on the site for first come, first serve buying, and you can pick them up from me on Friday or Saturday in person if you're coming to the event. Otherwise, they'll be shipped in a tube next week.
Griffin x Inkswell x Molly iPhone Cases
So can it get better? This is an awesome collaboration between Griffin (the best iPod accessories you can get), Inkswell (customize your accessories to make them better), and the Molly Fund. Griffin generously donated these cases to the cause, and then Alex Birch from Inkswell took over to imprint them with heavy-duty Molly logos. Both companies donated their time and materials for this first batch so we could raise some more money, and they came out perfect. Get all the specs for the case here. By the way, we're not just saying the Griffin accessories are the best because they donated. Grab any case and compare the perfectly snug fit to your iPod or phone to anything else out there, and the Griffin ones will never have any jiggle to them...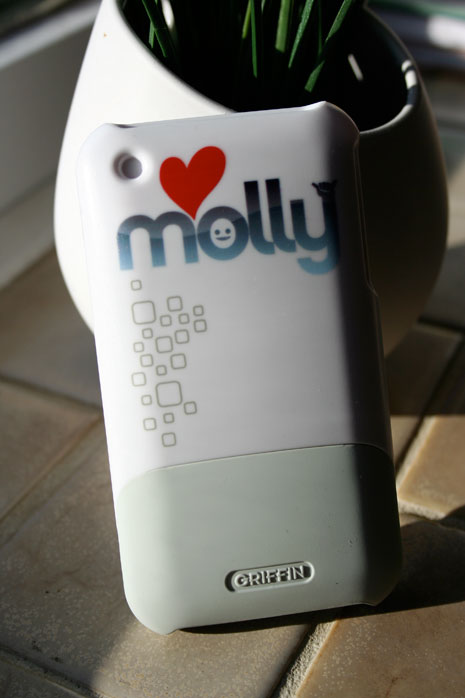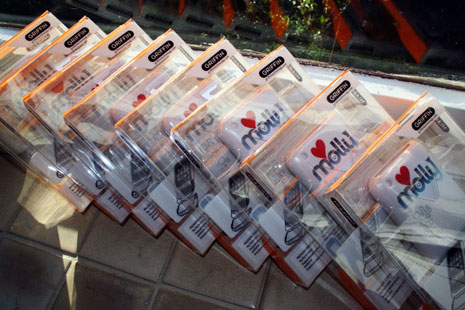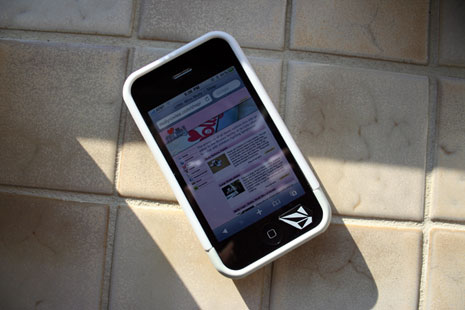 Both items will be $30. We can't thank any of these companies enough, so go give them some business already:
Thank you thank you thank you.